so yesterday i was a zombie for Wish I Were Day for school.
some people (mainly my drawing teacher) thought i had been beaten by my parents or i gotten in a car accident. i guess that means i did a good job.

however, 6 in the morning lighting or the yellow-ness of my bathroom lights do not do the make up job much justice... at all. the bruising doesn't show so well.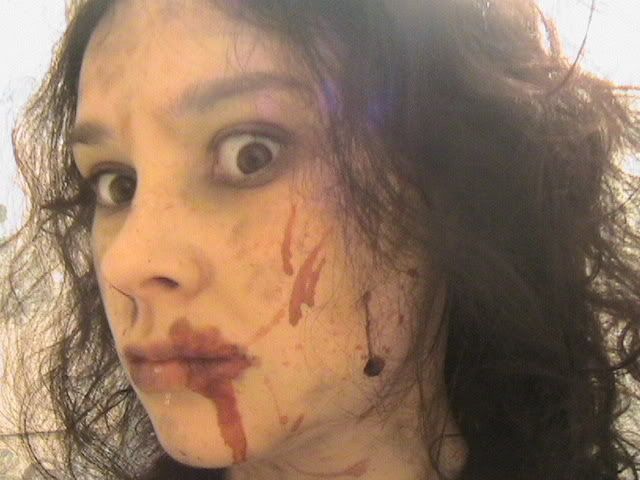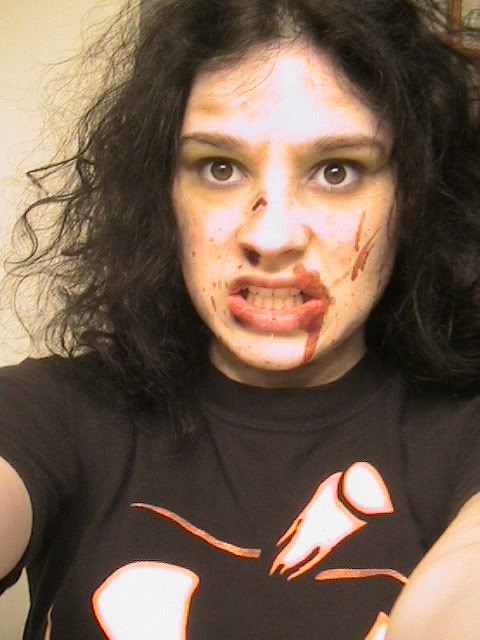 BRAIN EATER



hahaha.



what messy hair dead people have



uh, yeah.

the first two probably show the make up the best. i was a lot more green and yucky looking though. i love being bloody.