Ok, so it took me a while..

Here are my Halloween photos!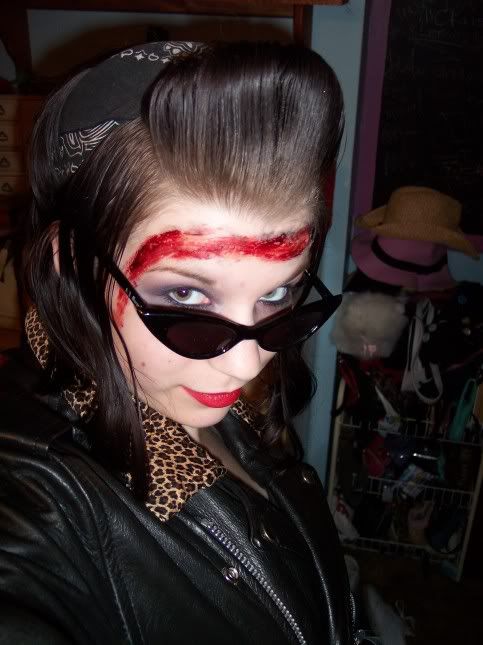 We went to see The Rocky Horror Picture show and I always dress up as Eddie. I've been doing it for about 3 years now, but I'm not part of a cast or anything. My costume is modified from the movie because I like to wear a short skirt and heels!



Yeah, there's a nakee girl on a trading card on the mirror.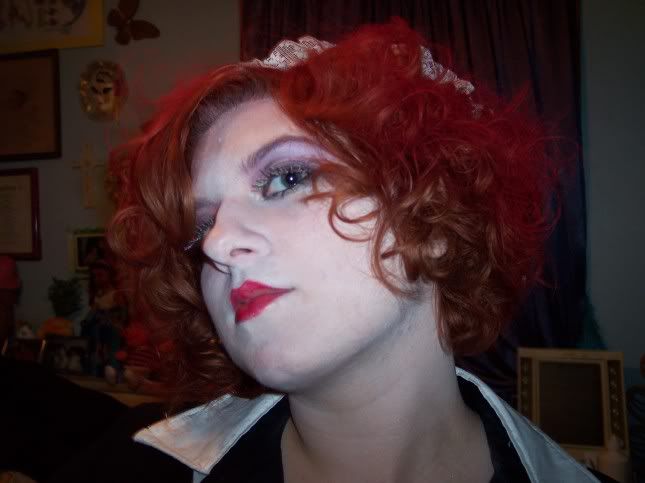 My best friend as Magenta. Her costume is near-perfect.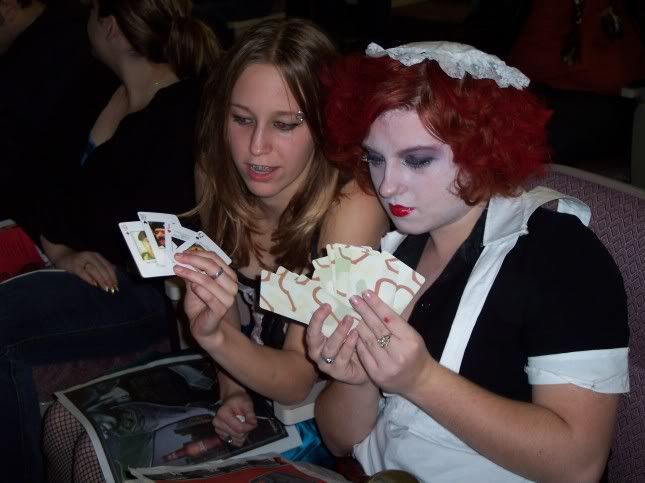 Cards for sorrow, cards for pain?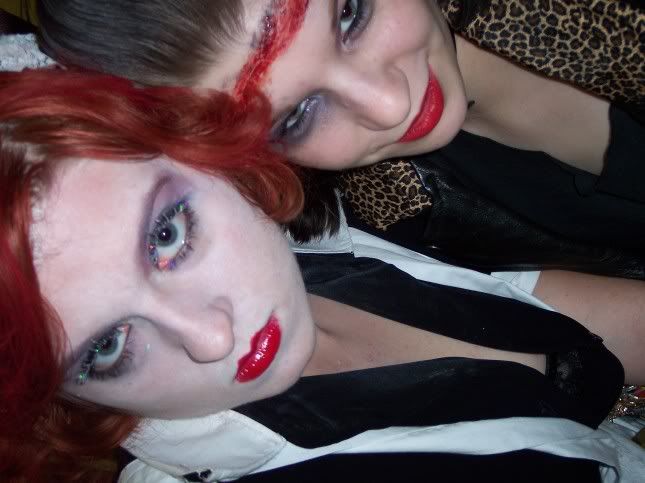 The sad thing is... she's wearing white make-up and powder and that's my natural complexion.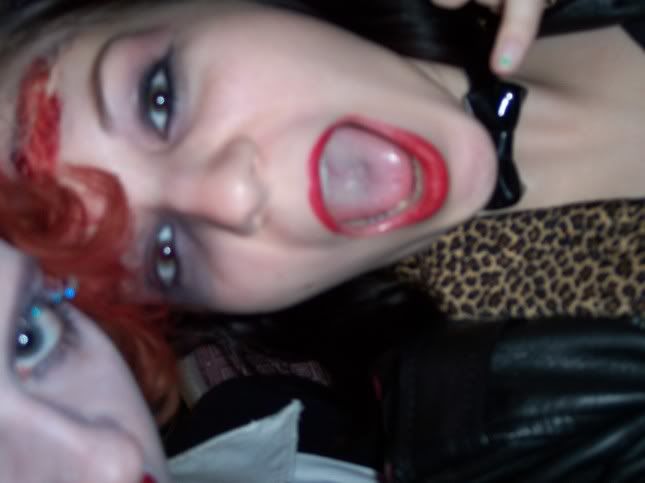 Raaaa.. I'll eat your face!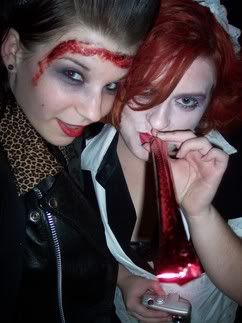 What would this movie be without audience par-ti-ci-pa-tionnnnn?